Make sure to register for this timely and relevant educational series.
Program Information
Each PAINWeek PREMIERE webinar will provide 2.0 or more CE/CME credit hours. Watch, learn, and earn credits from the comfort of your home. Content varies from webinar to webinar so be sure to check out each agenda. You'll also have the opportunity to ask the faculty questions!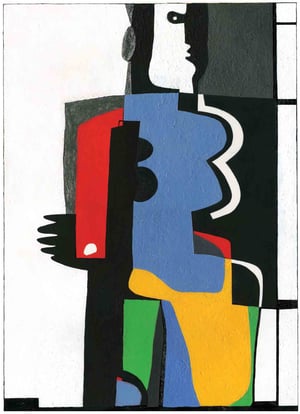 Causalytics


You're in Pain, and it's All Your Fault



Spotlight on AJOVY:


The long-acting anti-CGRP injection with the option of dosing only 4 times a year




Testing the Waters:




Urine Drug Screening for the Perplexed Among Us
Click Here to View Full Agenda and Register
Free for Subscribers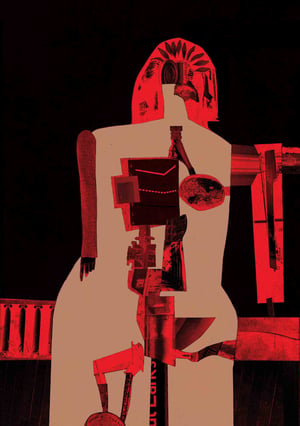 Brave New World:


Guidelines and Treatment Strategies for Sickle Cell Disease



The Role of a Once-Daily Intravenous Non-opioid Option


Drugs, Documentation, and DEA:




Improving Your Charting of Prescribing Rationale in 2021 and Beyond
Click Here to View Full Agenda and Register
Free for Subscribers
PAINWeek On Demand is an online library with over 100 hours of sessions from the PAINWeek Live Virtual Conference that you can access 24/7. Plus, every session is certified for credit.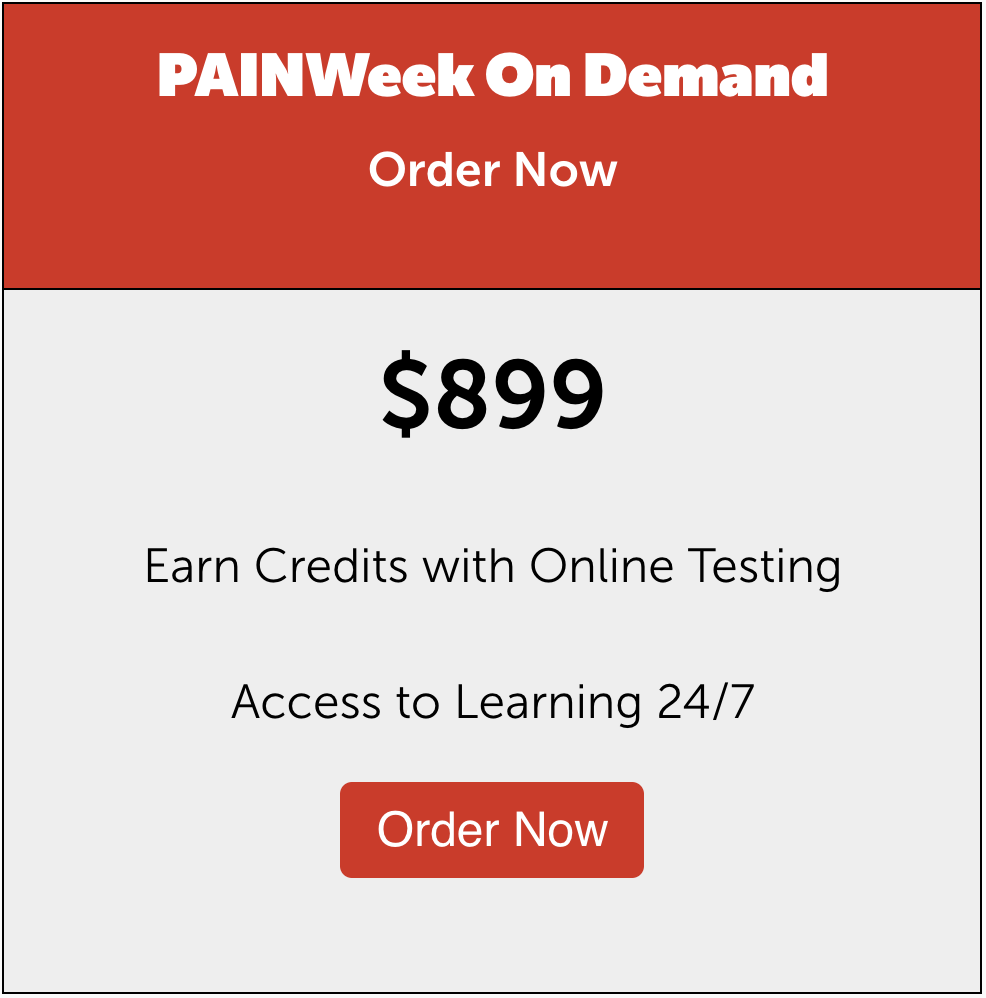 The PAINWeek On Demand experience offers you the convenience of learning on your own time from the comfort of your home, the office, or while traveling. Watch slides with synchronized audio and video. We make it easy for you to access content anytime, anywhere!
It's great for people who were unable to attend, or for those who attended but couldn't fit every desired session into their schedule.
The PAINWeek Premiere webinar series is an online, live conference that can be accessed via your desktop, tablet, or mobile device, that allows participants to interact with presenters in real time. The series features timely clinical, product, and medical/legal information for frontline practitioners.
PAINWeek Premieres webinars are certified for CE/CME credit.
Frontline practitioners: physicians, nurses, nurse practitioners, physician assistants, and pharmacists involved in managing acute and chronic pain.
Click here to see sponsorship and support opportunities.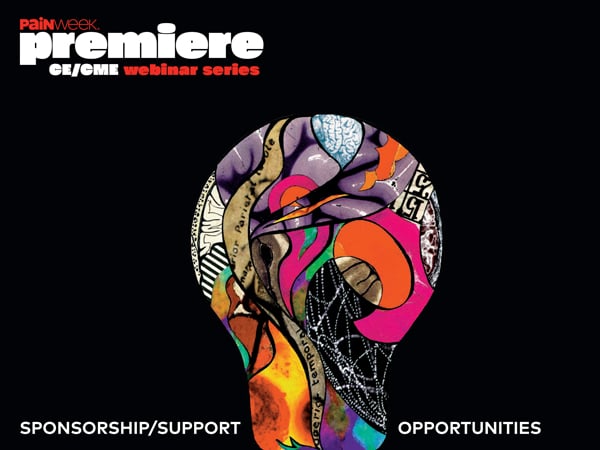 Please contact Mike Shaffer, our Director of Business Development, at ms@painweek.com for additional information on how your organization can sponsor a PAINWeek Premiere webinar or other NPP.
If you have registered for our PAINWeek Premiere webinar and have not received a confirmation, please check your junk/spam folder as we immediately email a confirmation after you have successfully registered. If you do not see anything there, please contact us at info@painweek-support.com.
No, all you need is a computer, tablet, or smartphone with reliable Internet connection.
Yes, you can ask questions anytime during the presentation. They will be answered during the Q&A session at the end of the webinar. You will also be able to see questions other attendees ask.
Yes, there will be a recording of the PAINWeek Premiere webinar. We can send a link upon request.*
*Recorded presentations are not available for credit.
Yes, you will be emailed a link to the PowerPoint slides when you receive your email confirmation.
The registration is limited to 300 attendees per webinar